A few days ago we got very excited about finding out that episodes of G.L.O.W. (or, Gorgeous Ladies of Wrestling) were available on DVD. While we wait for Netflix to deliver the goods so we can
burn
watch them, here's a
page
devoted to the show we watched with great fervor every week.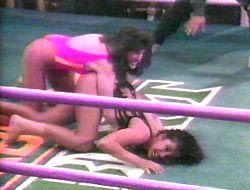 This show was filmed at the Riviera Hotel in Las Vegas in 1986 and featured strippers and mud wrestlers expanding their career horizons. Our favorite was the Samoan wonder, Mounatin Fiji!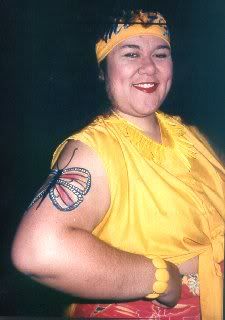 She sometimes wrestled with her sidekick, Little Fiji!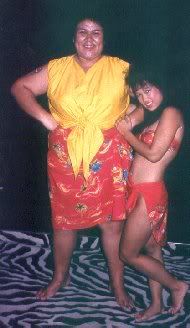 All in all, it was an exhilarating experience for a 10-year-old gay-in-training. OH! When you visit the site, as you're sure to, please pay special attention to Debby Debutante performing her pre-fight rap. Enjoy!