As we got done early with plucking our eyebrows and inserting bamboo under our fingernails last night, we had time to fast-forward through "
Hit Me Baby One More Time
." In case you don't know what that is, and you shouldn't, it's a show wherein five has-been pop stars/groups perform their big hit and a current hit, and then the audience votes on its favorite. Last night's acts were The Knack, Haddaway, Tommy Tutone, The Motels and Vanilla Ice. Except that the host is British and has a Robin Leach accent, so all night it was, "VANILLA RICE!"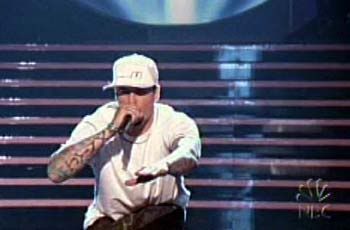 Anyway, there's not much to say about this, except that obviously The Knack should have won because "My Sharona" is easily the best song by any of those artists (though the "867-5309" song is good, too). But, because he's hilarious and because he danced, the winner was...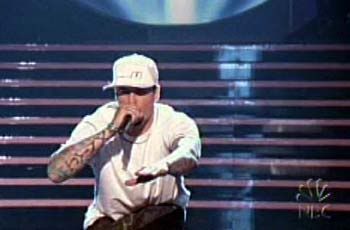 VANILLA RICE!
TVGasm has the
whole scoop
, plus a clip of VANILLA RICE! dancing.
Up next week? Cameo, Howard Jones, Sophie B. Hawkins, Wang Chung and IRENE CARAR!