Star
magazine has this for us today: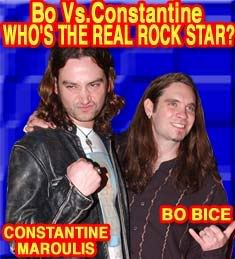 Um, let's see... they're both on "American Idol," so the answer obviously is neither. But you knew that,
Star
. You're all pretending to be on the outside when you can
predict
babies
years before Britney Spears figures out that K-Fed's minnie drescher doesn't just go in her mouth, so what's with this shit? We are not amused.