Our good friend Ian wrote a piece on Dallas's the Beautiful Room for this month's
Details
magazine (the one with Ashton Kutchers on the cover). If you don't know what the Beautiful Room is, let us explain very simply...
The Beautiful Room is a club in Dallas that's open to members only. To become a member, you have to be invited by another member. After you apply, you have to be approved unanimously by a panel of Beautiful people. The Beautiful Room's
Web site
puts it as such:
It is an exclusive community where membership is by invitation only.

The Beautiful Room is discreet.

Most people will not know about The Beautiful Room unless they should know about it.


Apparently, though the club is called the Beautiful Room, its emphasis is on social networking rather than beauty. However, Ian was kind enough to forward us this
MySpace page
belonging to Summer, a member of the Beautiful Room. The page is full of photos, photos whose emphasis is on beauty. Except not. Well, you decide...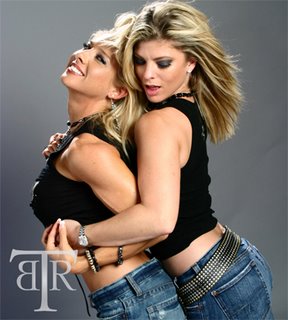 Perching spread-eagle on a leather chair is our new most favorite pose ever, by the way.
Oh, and let us just say that Ian's article was hardly complimentary. Apparently, literacy is not a pre-requisite for joining the Beautifiul Room...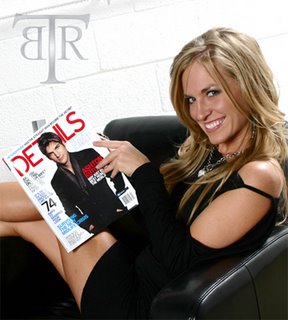 If you want more of this glory, and you know you do, visit some of Summer's
73 MySpace friends
. We suggest
this one
, which might honestly be the best MySpace profile we've ever seen. We especially enjoy the combination of photos like this one...
...with "By My Side" from
Godspell
.
All in all, we have one word for this:
BEAUTIFUL!