Whilst fast-forwarding through the Miss Universe pageant last night (tu eres robbed, Miss Puerto Rico, TU ERES ROBBED!), we saw a commercial for this...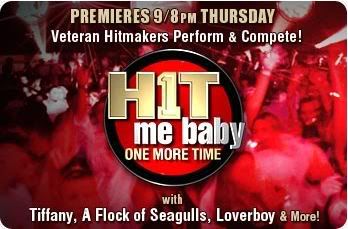 ...and upon visiting the
official Web site
, we found out it's going to be a weekly event! This week, A Flock of Seagulls, Arrested Development, Loverboy, CeCe Peniston and Tiffany will all perform one of their hits and a current hit. Then, the live audience votes on its favorite and one act wins! Alas, there is no information about what the prize is for winning, but we're pretty sure it's a $100
Sizzler
gift certificate and a suicide prevention kit. For the audience.