This week's
US Weekly
runs Britney Spears's "Private Honeymoon Album" as its cover.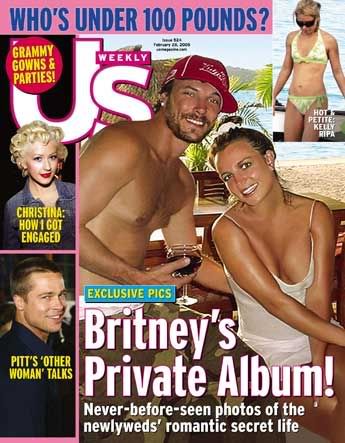 Of course, Britney's
pissed
because the resort promised her "absolute privacy and seclusion." "Other magazines, including the
Star
, contacted us when presented with these photographs and refused to publish them," Spears said. The moral of the story then, friends, is that the only person stupider than Britney Spears is Bonnie Fuller.