Yes, this has become fodder for many a Web site, but NB aims to achieve mediocrity, so certainly copying is in order. And, besides, we need to put the cheating skills we so finely honed in 10th-grade chemistry to use somehow.
ANYHOOT, two of the most recent iTunes Celebrity Playlists are those of Joel Schumacher and Andrew Lloyd Webber, the two men most responsible for the onscreen train wreck that is
The Phantom of the Opera
. Why these two were asked to compile playlists for iTunes is a bit of a puzzle, but had they not been asked, certain gems would have remained private forever. For example...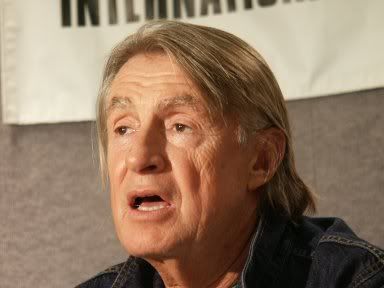 Joel Schumacher, the man responsible for Batman titties and
D.C. Cab
, selects Dire Straits' "Money for Nothing" as his first track because it's "my favorite song. I want it played at my funeral." PLEASE someone let us know when you hear "That ain't workin', that's the way you do it" blaring from some Hollywood cemetary so we can go to the movies again.
Schumacher also selects "Come Pick Me Up" by Ryan Adams because "You gotta love Ryan Adams."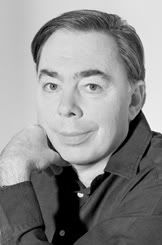 Little Lord Fauntlewebber selects Boyzone's version of his song "No Matter What," about which he says, "My collaboration with Jim Steinman's huge hit in many countries of the world. Unfortunately record company problems meant that it wasn't a hit here in the U.S." Mystery solved.
Also, he picks Avril Lavigne's "Sk8er Boi" because "I immediately was grabbed by the great sounds on this record." He does not, however, go on to explain where those sounds are located. We'll have to trust him, just like we did with the musicialization of the the great film,
Sunset Boulevard
. Shit.