Usually we don't post now because we're drinking/drunk/passed out, but "American Idol" reminded us again tonight why it's television heroin. So...
Congratulations to...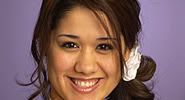 Melinda Lira, for having a silent nervous breakdown onstage. You made us feel not so alone, girl! Holla!
...and...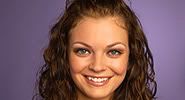 Christina Ricci
Sarah Mather, for 1)having to sing "Get Ready (Here I Come)" after being given the gong and 2)doing so in the most uncomfortably detached manner ever captured on video. Girl, you made millions of people feel good about their shitty lives for two minutes! You go, girl! Stay sweet over the summer! Call me! XOXO!