Thanks to Zach W., we were pointed to this site:
Your One Stop Jodie Shop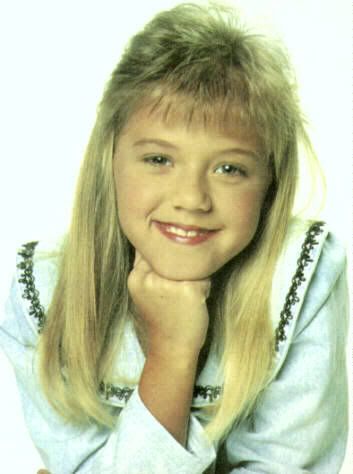 Yes, it's the Web's premier Jodie Leanne Sweetin site. TV's "Full House"'s Stephanie Tanner gets the royal treatment here, with
photos
,
sounds
, live chat and, our favorite, a list of all the
Stephanie books
from the "Full House" books series! Titles include
Hip Hop Till You Drop
,
The Dude of My Dreams
and the extra creepy
Daddy's Little Girl
. Oh, and don't forget about
Never Trust a Flamingo
, in which Uncle Jesse drinks some punch spiked by a costumed Kimmy Gibler.
There's also a section dedicated to what she's doing now. OK. No there's not! But you can write to her to ask her:
Jodie Sweetin
"Stephanie Tanner"
c/o Savage Agency
ATTN: Judy Savage
6212 Banner Avenue
Los Angeles, CA 90038

Just remember to include "Stephanie Tanner" otherwise no one will know who the hell you're trying to reach.