From this picture of the premiere of her new show,
Assassin
, it looks like Margaret Cho has put a little weight on. We hope that means she's funny again! The notoriously skinny Margaret Cho was, to put it mildly, NOT FUNNY.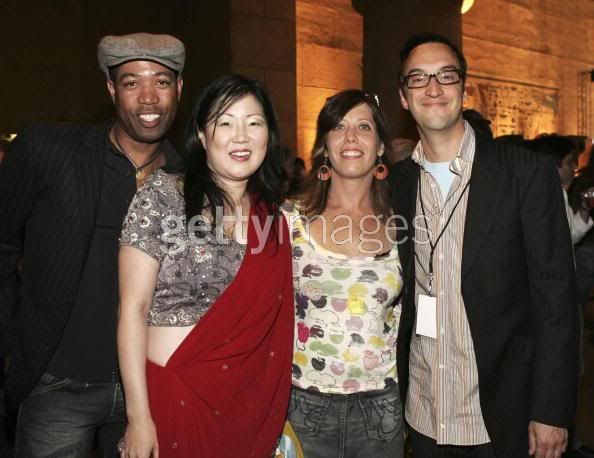 In other gay news, here are some
pics
from Rufus Wainwright and Ben Folds's "Odd Men Out" tour. We remember seeing Wainwright back in a club on Houston Street in the late '90s when only a super-elite cache of gays knew about him. We were in the front row. We also remember seeing Folds at Summerstage in Central Park. Well, not seeing, really. Hearing. We were too cheap to buy tickets. YOU CAN STILL BE ELITE AND NOT SPEND MONEY, YOU KNOW. JESUS.